OK, so here is the good news. Remember I wrote recently about the 10 living Chiefs of Staff and that there were two (2) who had not signed.
Well, one of the two apparently realized the train is getting ready to leave the station and decided to hop on-board. lol!

General Carl Vuono, who served as the 31st Chief of Staff of the Army 1987-1991 has endorsed the petition. It was under his watch that the SAMC was enacted.
It took five (5) attempts before he finally endorsed the petition but finally it arrived in today's mail.
Here is his bio:
http://en.wikipedia.org/wiki/Carl_Vuono
Here is his endorsement: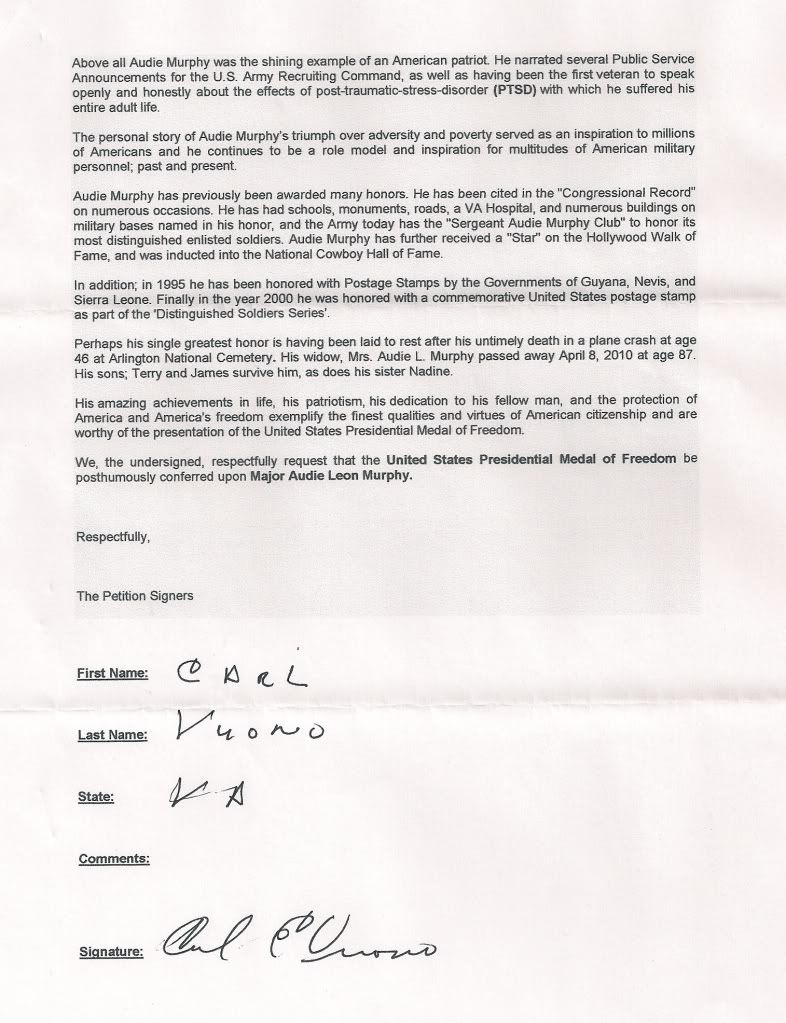 We now have the endorsements of the
29th, 30th, 31st, 32nd, and 35th Chiefs of Staff
of the Army! Whew!

Still can't figure out why it took the General so long to act on our petition campaign but he finally did and I guess that is all that really matters.
That now only leaves one (1) hold-out.
Thanks,
Dave
_________________
"I believe in all the men who stood up against the enemy, taking their beatings without whimper and their triumphs without boasting. The men who went and would go again to hell and back to preserve what our country thinks right and decent."