Sergeant Major William 'Billy' Waugh, a retired Special Forces soldier received eight (8) Purple Hearts (for wounds recieved in combat) and who holds the
record
alongside 6 others for the most awards of the Purple Heart in modern history (post 1917) has endorsed the petition. He served 24 years on active duty and continues to serve in various capacities to this day.
The Purple Heart is only awarded for separate wounds and Sergeant Major Waugh received all of his Purple Hearts in Vietnam. He was also the
first
person to make a HALO (High Altitude-Low Opening) combat parachute jump and set the standard for HALO as is used today by our Special Forces. Sergeant Major Waugh also made the
last
HALO combat HALO jump of the Vietnam War.
In addition, he lead the
last
combat special reconnaissance parachute insertion by Special Forces into denied (occupied) territory that was held by NVA troops on June 22, 1971.
I believe Sergeant Major Waugh served a total of 8 tours of duty in Vietnam or a cumulative total of roughly 8 years.
In addition, Sergeant Major Waugh served as a CIA operative both on active duty with Special Forces and in covert operations as a retiree. He is a Silver Star Medal recipient and a heck of a fighter.
His wiki bio is very short but interesting. In 2001, at age 71, and shortly after 9/11 he was operating as a CIA Operative with the Ground Branch of the CIA in Afghanistan involved in the hunt for Bin Laden at Tora Bora. Afterwards, he served in Iraq as a contractor as well.
I don't know what Billy is doing now, but he was still working as a contractor for the military as late as 2009. He is now 82 years of age and has been involved in covert work for over 50 years.
Sergeant Major Waugh is the author of the book:
"Hunting the Jackal: A Special Forces and CIA Soldier's 50 Years on the Frontlines of the War Against Terrorism"
Here is his bio:
http://en.wikipedia.org/wiki/Billy_Waugh
Here is his endorsement: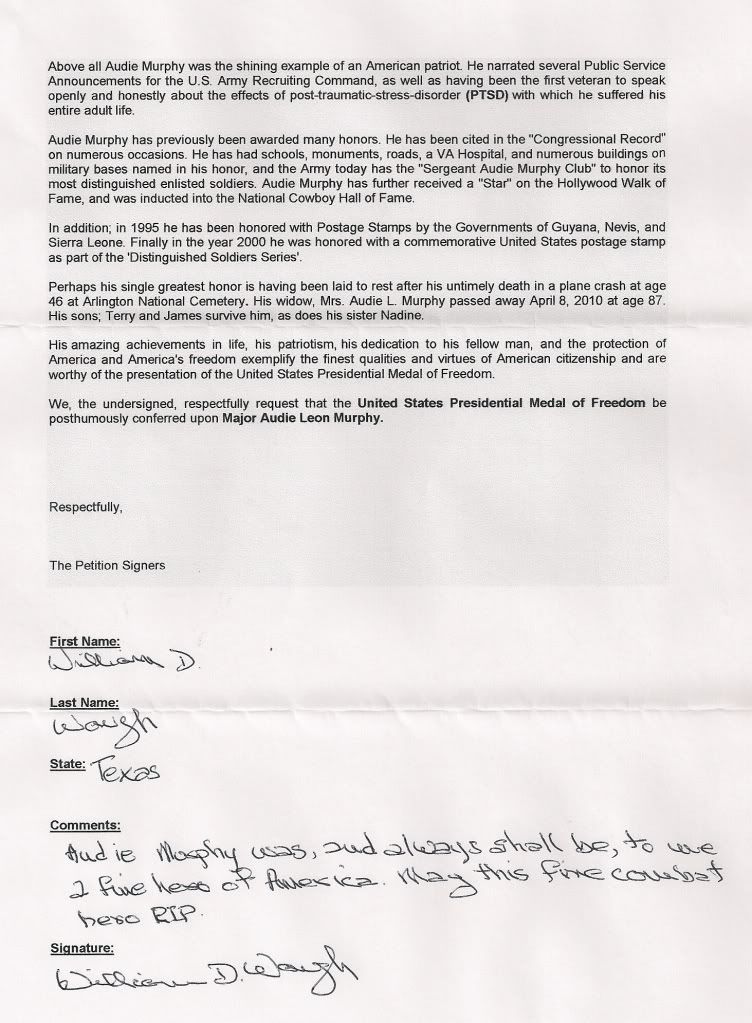 Sergeant Major Waugh is a true American hero and patriot.
Thanks,
Dave
_________________
"I believe in all the men who stood up against the enemy, taking their beatings without whimper and their triumphs without boasting. The men who went and would go again to hell and back to preserve what our country thinks right and decent."