Some time ago (back in April) when I made the announcement that the Texas Legislative Medal of Honor nominating board had met a and selected the recipient for 2011, I mentioned that although Audie was not the recipient there was some more good news that came out of the event b ut that I would not release what the news was until I was certain that the Texas Legislature would keep their word.
Well, they did!
My wife omitted to inform me that I had received two letters from the Legislature reference Audie and more importantly the Presidential Medal of Freedom.
I had been informed by the assistant to Lt Gov. David Dewhurst, that although Audie was not the 2011 recipient of the Texas Legislative Medal of Honor, the nominating committee had decided to send a joint letter or resolution to President Obama standing in support of the award of the Presidential Medal ofFreedom for Audie.
I am proud to be able to inform you all that the committee chairpersons did indeed keep their word and sent a joint letter to the President requesting that the Presidential Medal of Freedom be awarded to Audie.
Please see the letters below.
Thanks again for all the help, encouraement, and support you have all given me with this endeavor to honor Audie. I return next week and then will begin to finalize the nomination.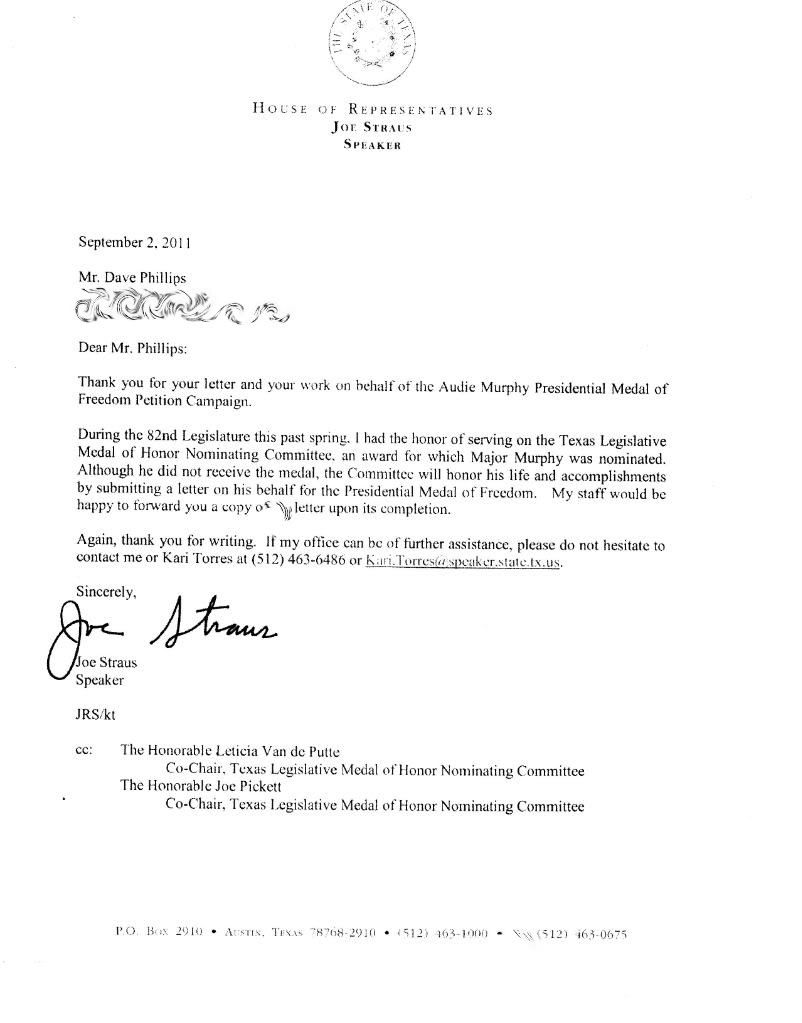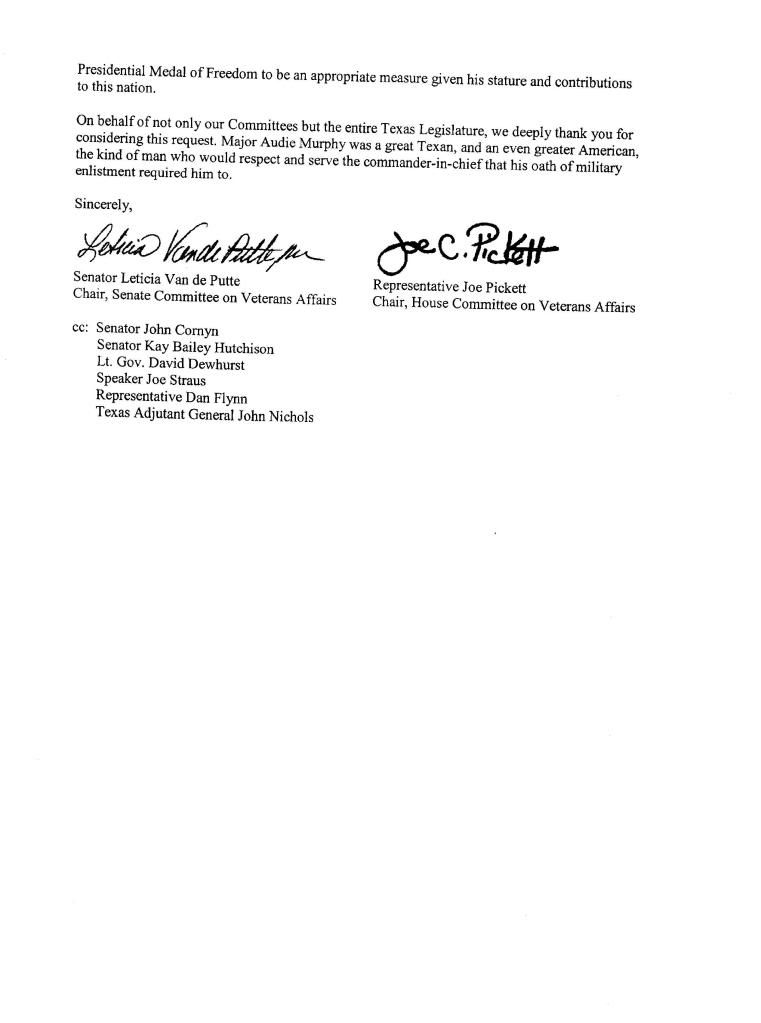 Will keep everyone posted as this progresses!
Thanks,
Dave
_________________
"I believe in all the men who stood up against the enemy, taking their beatings without whimper and their triumphs without boasting. The men who went and would go again to hell and back to preserve what our country thinks right and decent."