General John Tilelli who was Vice Chief of Staff of the Army and who retired in 1999 and then became
President
of the
USO
has endorsed the petition for Audie.
He also has penned a strong endorsement. Seems the generals are coming around. General Tilelli is another though that took several attempts before it was returned signed.
This is the third Vice Chief of Staff to endorse Audie.
Here is his bio:
http://en.wikipedia.org/wiki/John_H._Tilelli,_Jr.
Here is his endorsement: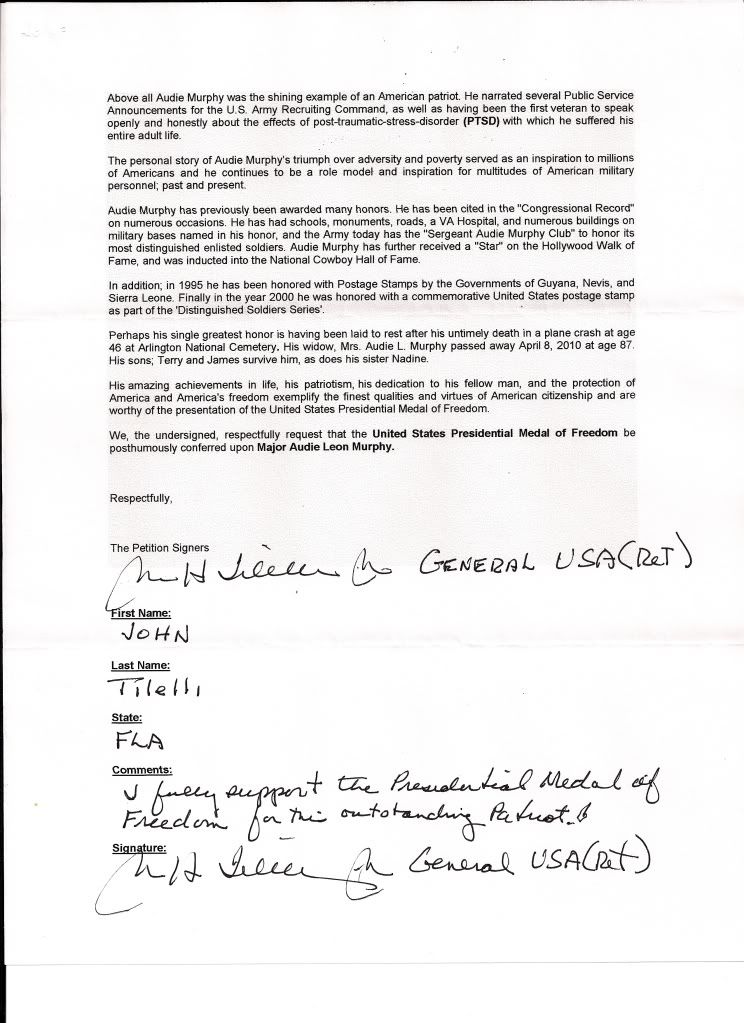 Thanks,
Dave
_________________
"I believe in all the men who stood up against the enemy, taking their beatings without whimper and their triumphs without boasting. The men who went and would go again to hell and back to preserve what our country thinks right and decent."