Colonel Lawrence Wilkerson, a personal close friend of Colin Powell has signed the petition and written a very strong endorsement. Colonel Wilkerson served as General Powell's Deputy or Chief of Staff over numerous assignments in the Army as well as at the State department post-retirement.
They have quite an interesting association together. Colonel Wilkerson, in retirement as Mr. Wilkerson was responsible for preparing the briefing that General Powell offered forth to the UN about weapons of 'mass destruction' prior to the invasion of Iraq. they continue to maintain their friendship.
Here is Colonel Wilkerson's bio:
http://en.wikipedia.org/wiki/Lawrence_Wilkerson
Here is his endorsement: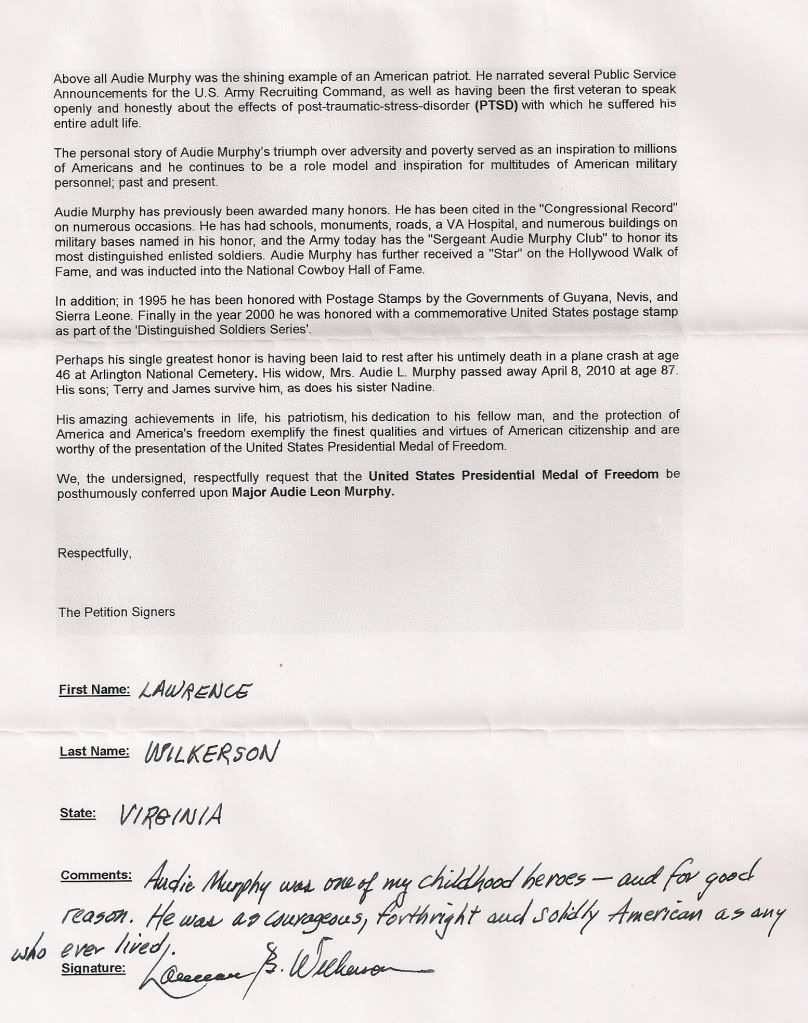 Thanks,
Dave
_________________
"I believe in all the men who stood up against the enemy, taking their beatings without whimper and their triumphs without boasting. The men who went and would go again to hell and back to preserve what our country thinks right and decent."