Surprises, surprises! Today I went to the mailbox and what do we have here? Hmmmmm!
I opened the envelope and there was the endorsement of
Dan Rather
, whom I had written on January 25th!
Mr. Rather, who needs no further introduction left a very noteworthy comment as well.
I give him more credit than
Tom Brokaw
who responded some time ago to the petition effort with this comment
"As a journalists I cannot be involved in such recommendations, although I think it is a good idea."
That coming from the guy who wrote the forward to
"To Hell and Back"!
At least
Dan I. Rather
doesn't
lack moral courage
.
Here is Mr. Rather's endorsement: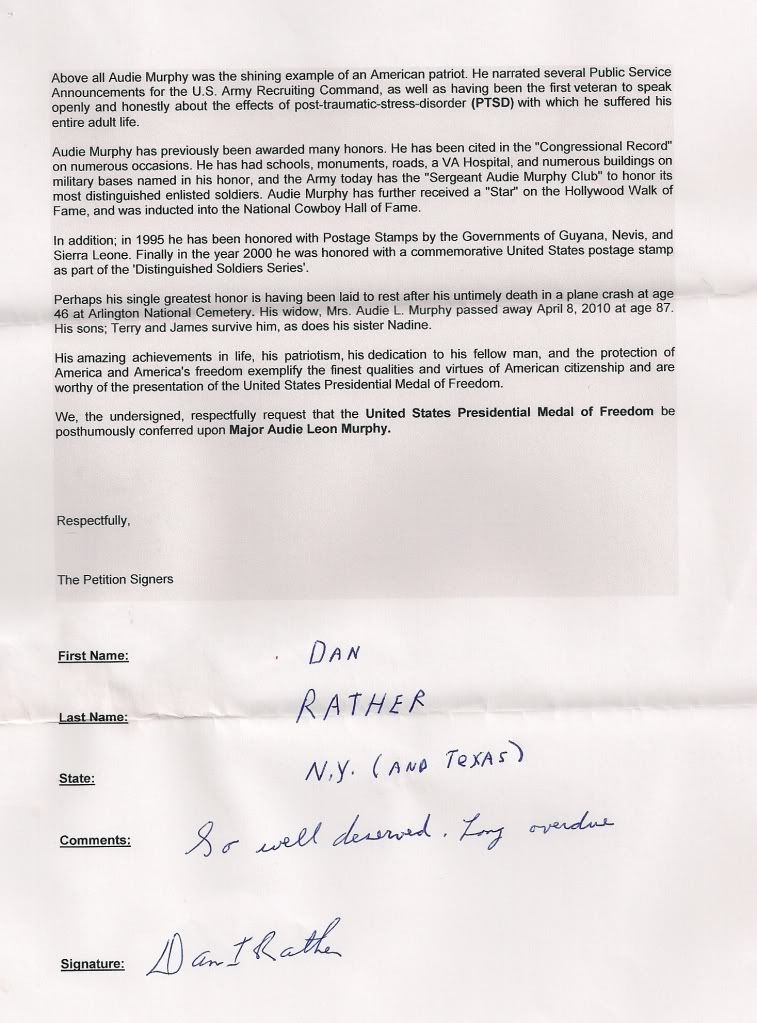 More and more optimistic each day!
Thanks,
Dave
_________________
"I believe in all the men who stood up against the enemy, taking their beatings without whimper and their triumphs without boasting. The men who went and would go again to hell and back to preserve what our country thinks right and decent."