General Volney Warner, another retired distinguished Army General has endorsed the petition for Audie.
General Warner is a distinguished graduate of West Point, Class of 1950 and a veteran of Korea and Vietnam, and recipient of two awards of the Silver Star.
In addition he has a son who is a retired Brigadier General.
On a sad note, his granddaughter following in the footsteps of her father and grandfather graduated West Point in 2003 and was commissioned a 2 Lieutenant.
In 2005 she became the
first
woman graduate of West Point since women were first admitted in 1980 to be KIA in combat, after having hit a roadside bomb in Afghanistan.
Here is the bio of General Warner:
http://en.wikipedia.org/wiki/Volney_F._Warner
Here is an obituary of his grandaughter:
http://www.westpointaog.org/page.aspx?pid=1004
Here is his endorsement: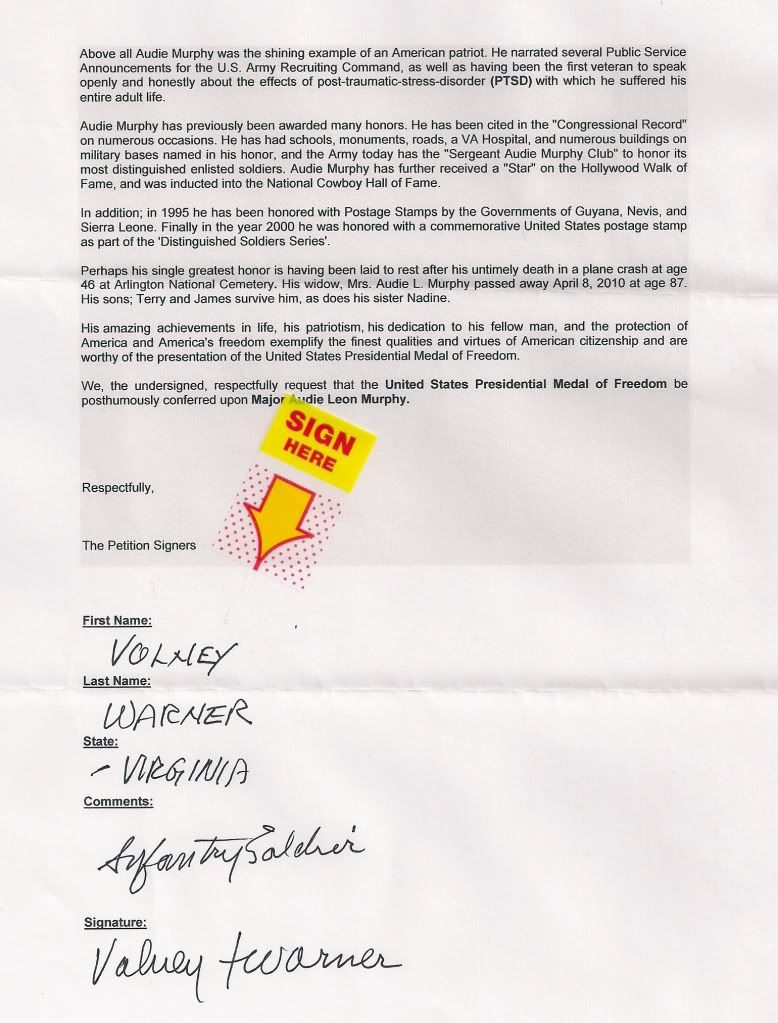 Thanks,
Dave
_________________
"I believe in all the men who stood up against the enemy, taking their beatings without whimper and their triumphs without boasting. The men who went and would go again to hell and back to preserve what our country thinks right and decent."