Thomas Kinsman who earned the Medal of Honor in Vietnam by hurling himself onto an enemy grenade to protect his fellow soldiers, has endorsed the petition for Audie.
Here is Mr. Kinsman's bio and citation:
http://en.wikipedia.org/wiki/Thomas_James_Kinsman
Here is his endorsement: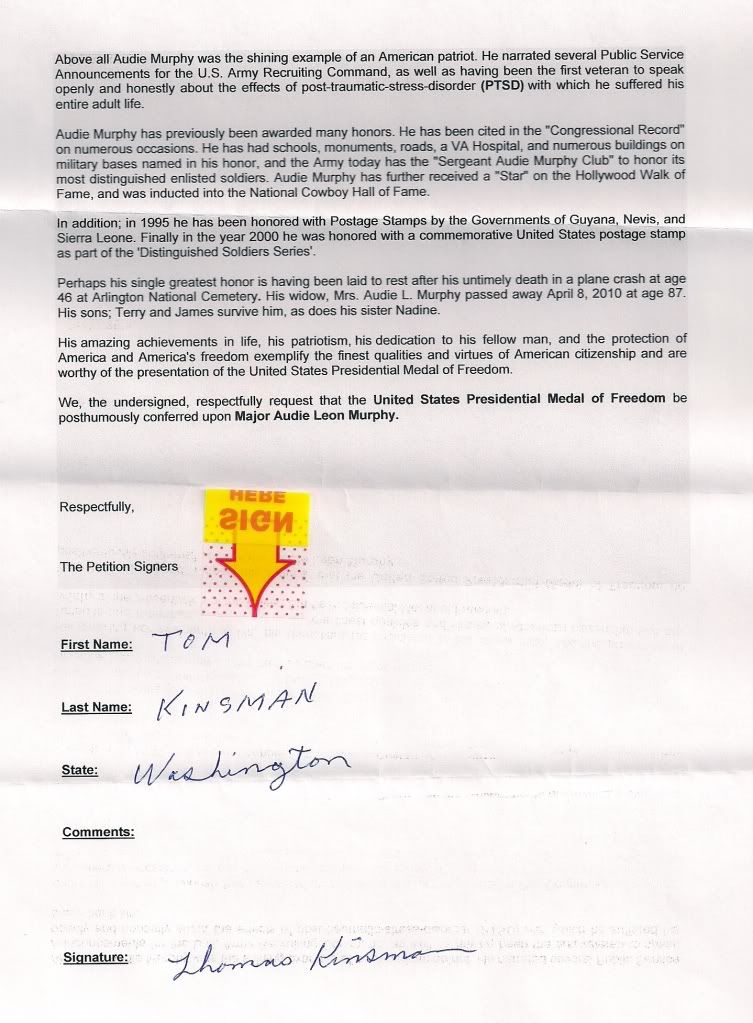 Thanks,
Dave
_________________
"I believe in all the men who stood up against the enemy, taking their beatings without whimper and their triumphs without boasting. The men who went and would go again to hell and back to preserve what our country thinks right and decent."