Colonel Wesley Fox, a Vietnam recipient of the Medal of Honor, signed the petition for Audie.
Colonel Fox enlisted in the Marine Corps as a Private in 1950 and retired in 1993 at age 63 after 43 years of service. He had been a First sergeant at the time of his commissioning and then achived the rank of full Colonel prior to his retirement.
Colonel Fox served in both Korea and Vietnam and was awarded 4 Purple Hearts. In addition, post-retirement he continued to wear the uniform for an additional 8 years as deputy Commandant of Cadets at Virginia Tech.
Colonel Fox is a true legend within the Marine Corps.
Here is his bio:
http://en.wikipedia.org/wiki/Wesley_L._Fox
Here is his enorsement: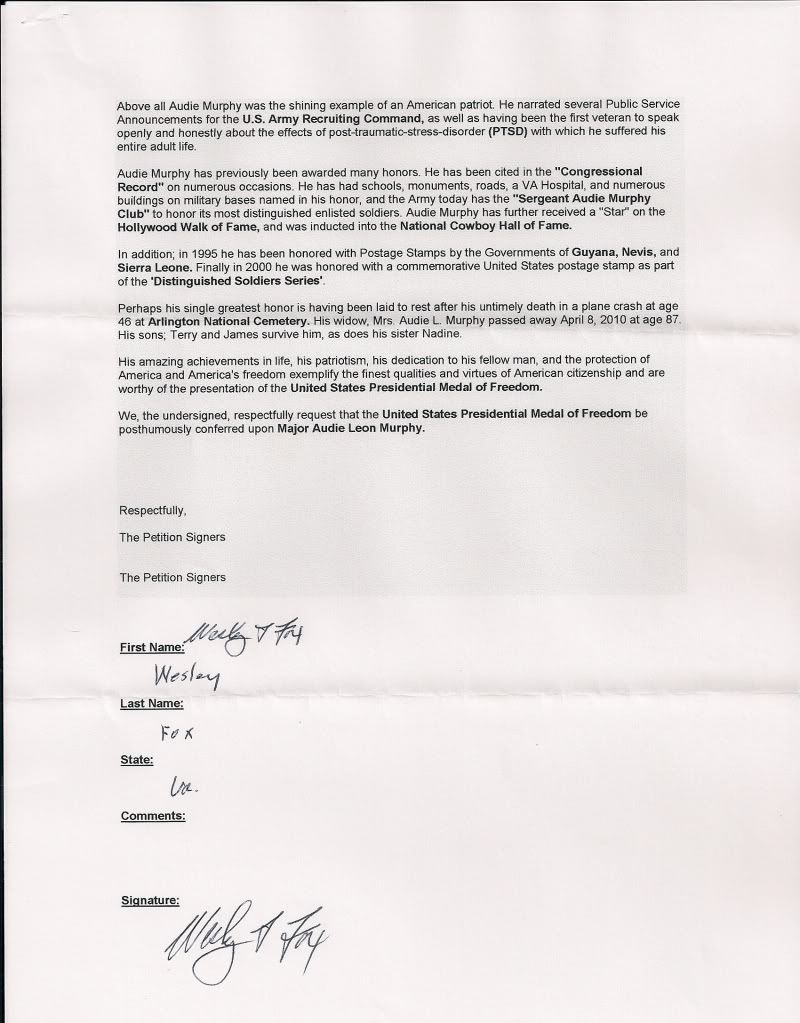 _________________
"I believe in all the men who stood up against the enemy, taking their beatings without whimper and their triumphs without boasting. The men who went and would go again to hell and back to preserve what our country thinks right and decent."